If your mate told you they were earning over $100 a day, just for taking a little walk in the park, I'm sure you would ask the same questions I did…
"How and where do I sign up?"
At the start of 2022, few crypto projects got more positive attention than STEPN.
The move-to-earn NFT game which pays people to track their steps, attracted nearly a million people from across the world, including me, to download their app.
Here's a quick explanation how STEPN works:
Step #1. Buy – To start playing, you need to purchase a pair of NFT sneakers.
Step #2. Walk / Jog / Run. – The more sneakers you have, the more energy you get and the longer you can  walk whilst earning.
Step #3. Earn – Based on your sneaker stats and the amount of energy will determine how much  you can earn. 
Here's the official instructions on how to play STEPN.
I purchased my first NFT sneaker in March 2022, for about $600 – and was earning around $20 a walk, (around $6000 a year). I was addicted.
After a week of earning, I decided to get greedy and thought "If I can earn $6000+ for spending $600, does that mean if I spend $6,000 I would get $60,000"?
The calculator backed my theory up, but then of course the calculator doesn't factor in volatile crypto markets does it?! 🤔
Needless to say my $200 a day earnings didn't last very long, and within a few weeks, the value of my NFTs dropped almost 90%, making STEPN the worst investment of the year.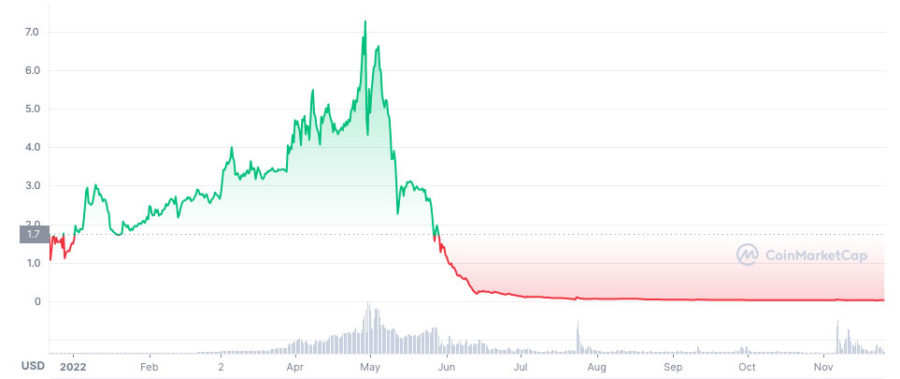 So why was STEPN my best investment of 2022?
Before STEPN, and like most workaholic / digi nomads, I actually got pretty lazy (physically, I mean).
You don't burn many calories drinking iced coffees all day in cafes. 
STEPN was the kick up the ass I needed, and it incentivised me to get moving every day.
Here's just a handful of the benefits I've felt so far:
Fitness / Fat loss  – I walk / jog about 2 hours a day now, which is over 10,000 steps.
Improved mental health – During the walks, I often meditate, and zone out. This provides clarity and calmness which in turn makes me feel much happier.
Think more clearly – Walking around nature provides clarity. When I'm stuck at the desk too long trying to solve a problem, I find that going for a walk often finds the solution.
Vitamin D – Many benefits + a nice sun tan 🌞
Learn new things – With two hours to kill every day, there's a lot you can learn on apps like Audible and Blinkist.
Connect with more family and friends – when I'm not learning, or listening to nature, I will pick up the phone and call somebody from home. 
So as you can see, the money I spent on STEPN was so much more than just a poor financial investment…it was a commitment to my health – and that to me was worth much more than $6,000.
Is STEPN worth it in 2023?
If you've got any questions about the game, feel free to drop me a message or follow Krit on Twitte @krit_stepnstats, he's probably the most trustable source of STEPN information right now.